ABOUT THE SANDY RANCH
The Sandy Ranch is 113+ acres of exquisite Texas Hill Country that lies just north of Fredericksburg, less than a mile from Enchanted Rock State Park, and this is not your ordinary piece of property. The ranch has its own granite dome similar to that at Enchanted Rock, and it is part of the same granite batholith that is Enchanted Rock. Sandy Creek which runs through Enchanted Rock also runs over 3200' through The Sandy Ranch. The scenery and topography are exceptional, and there are over 2.5 miles of incredible hiking trails, waterfalls, zip-lines, several pools, huge elm and oak trees, a "bat cave", etc. The diversity is outstanding! This really is like owning your own private state park! For the active outdoor adventurer this is truly the finest ranch property available in the area.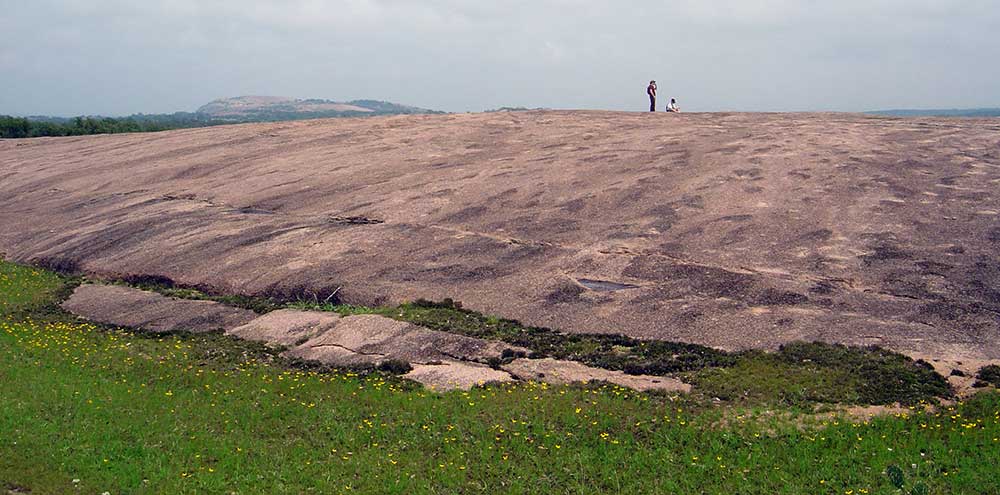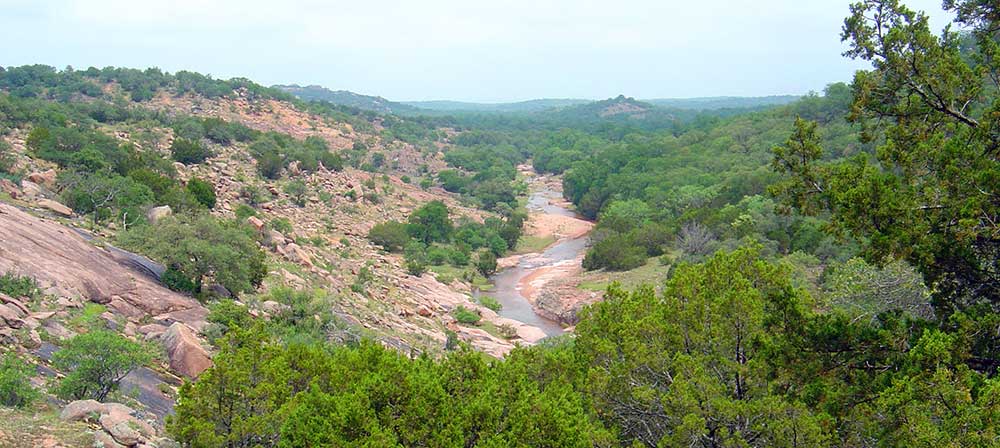 THE CABIN
In the southwest corner of the property is a 1300 sq.ft. designer cabin built in 2007 by Richard Laughlin, one of the premiere home builders in the Gillespie County area who specializes in historic renovations and reproductions. This home has won multiple builder awards including Best Vacation Home, Best New Home Under $1 million and Best Specialty Room for a Home Under $1 million. In 2016 Your Home in the Hill Country, a regional magazine did a huge 5-page writeup on the ranch.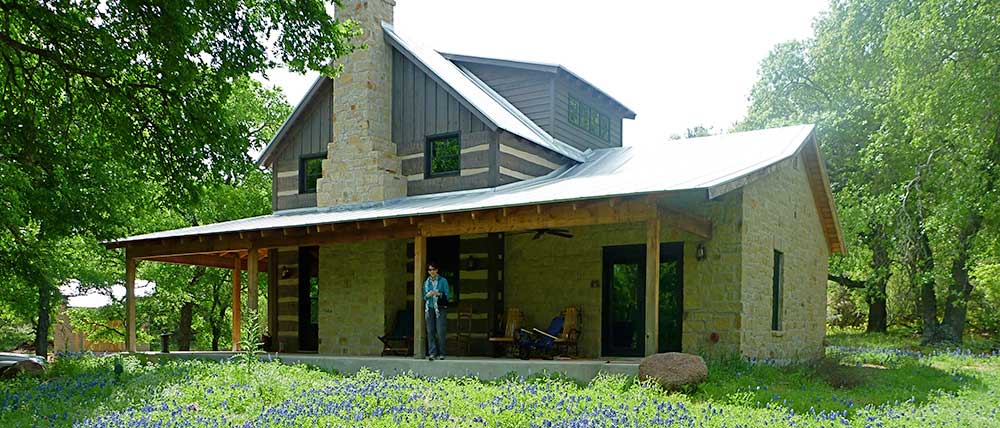 TAX & WILDLIFE MANAGEMENT
Taxes on The Sandy Ranch run only about $3400/year because it has a Wildlife Management program often referred to as an "Ag Exeption", but instead of running cattle on the land we do things to help the wildlife flourish such as putting up bird feeders, controlling cedar, etc. Even maintaining the trails counts as part of the ranch's Wildlife Managment plan.
THE SANDY RANCH IS FOR SALE
Starting in the fall of 2017 the Sandy Ranch will be for sale by the owners. Tours will be given starting in late October, so any interested parties should contact brian@briangreenstone.com for more information. In the meantime please click the category links on the left to see more photos and learn more about the ranch.